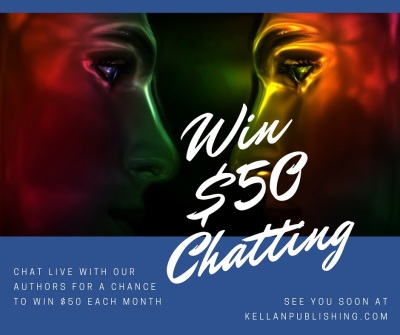 Chat live with our authors. Do you have a question about their book, characters, new books coming out, or even a writing question? Here's your chance. Check below for author chat schedules and sign up for any and all you'd like! Simply click on the "sign me up" text link and an email box will appear. You don't have to do anything else except send it. And once you register, you never have to again.
Be sure to bookmark this page so that you will always know when your favorite authors will be holding a live chat.
Must attend full chat and participate
Author Live Chat Schedule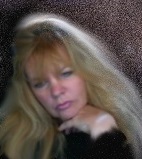 An author/artist and graduate of Connecticut School of Broadcasting, she's won various Editor's choice awards for her poetry, including Winter's Chill which has a darker supernatural side to it that helped lead her down the road to writing paranormal/mystery novels.

February 23

6 p.m. to 7 p.m. PST

Cheryle L. Linturn

Mystery/Suspense Author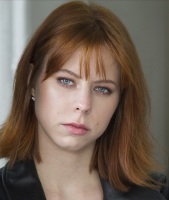 Andrea Churchill is a writer with a passion for creativity. Her dream is to bring the many worlds in her head to life, all while entertaining others and bringing her fans joy. She has a list of more than twenty ideas for novels she'd like to complete!

February 25

Noon to 1 p.m. PST

Andrea Churchill

Fantasy Author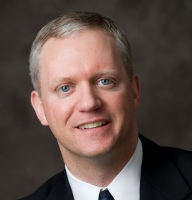 Being interested in theology and technology this book was a natural fit for him to write, but his children wonder where he comes up with his ideas.

T.M. Wagenmaker

Science Fiction Author

February 26

10 a.m. to 11 a.m. PST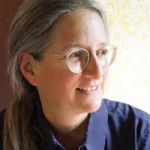 A lifelong Iowan with an M.A. in English, Kate's won numerous artist grants and awards. She's taught writing at two universities, and held editorships at a national magazine and a regional newspaper. Kate's also a serial rehabber with a serious pet habit.

Kate Sebeny

Literary Fiction Author

March 1

10 a.m. to 11 a.m. PST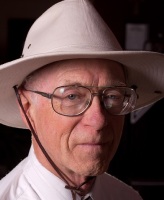 Reynold Conger is a retired scientist and teacher. He writes fiction by embellishing his imagination with his life experiences and with what he sees of life around him. Life can be stranger than fiction. Sometimes life experience enriches fiction.

Reynold Conger

Mystery / Medical Thriller Author

March 1

4 p.m. to 5 p.m. PST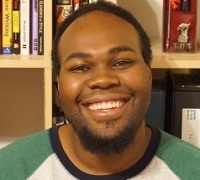 Elijah Douresseau: writer and food guy. Elijah writes novels and graphic narratives when he isn't obsessing over 90's sitcom title sequences behind a locked door. There's probably a bag of chocolate-covered pretzels – begging for its life – behind that door, too.

Elijah Douresseau

Christian / Literary Fiction Author

March 2

1 p.m. to 2 p.m. PST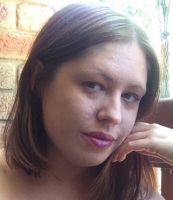 Livian is a Western Austrlian native with a BA in Writing. She has been self-publishing for nearly five years and began writing at age 11, starting with short stories then moving to novels. She believes words are like weapons and should be used with great care

March 2

6 p.m. to 7 p.m. PST

Livian Grey

Fantasy / Mystery Author