Grab a cup of coffee, pull up a soft blanket and settle in for some great mystery works

Gravedigger: Prodigal Son

by  Billy Pepitone and Joseph Pepitone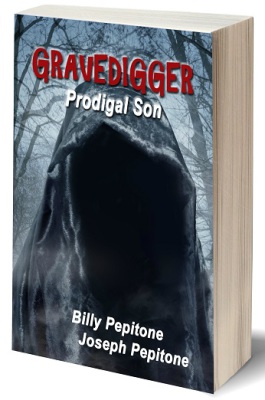 The small, bucolic beach town of Starfall, New Jersey has been awoken from its winter slumber by the discovery of several mutilated bodies crudely buried in public, shallow graves. The only link appears to be Steve Borden, a brilliant criminal defense attorney running his father's law firm. Jim Orkin, the local police chief and one time national hero, leads the manhunt for the elusive murderer dubbed 'The Gravedigger.' ...

Lake of Fire

by  Billy Pepitone and Joseph Pepitone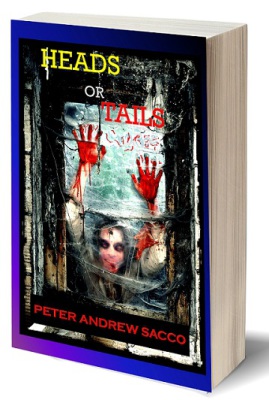 There is a serial killer on the loose...maybe more than one! The number of victims is growing as the New Year approaches. The killings are happening on both sides of the USA and Canadian border, and they are different. It appears one of the serial killers is taking sport in "hunting victims" like prized game. The other serial killer has a
different method of operation and the signature is very unique--shrunken heads! It is up to former criminal profiler Dr. Thaddeus Michael Thomas to stop the serial killers before he runs the risk of losing his own head!....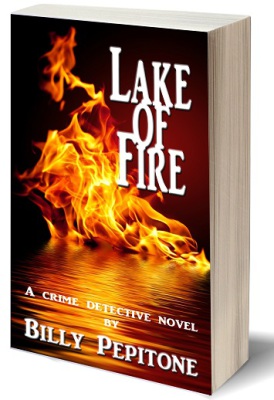 Christian Locke has fulfilled his childhood dream of becoming a New York City Police Officer, following in his late father's footsteps. However, not everyone shares his passion, as his loved ones fear he will meet the same fate as his father over two decades earlier. Nick Simeone, a former narcotics detective, leaves a trail of blood wherever he goes, acting as judge, jury and executioner for victims in search of justice.Under the guidance of Michael Jorgenson, the powerful NYPD Chief of Detectives, Simeone brings comfort and retribution to those not afforded closure by a weak judicial system in exchange for a hefty payday...

Last Stand at Lighthouse Point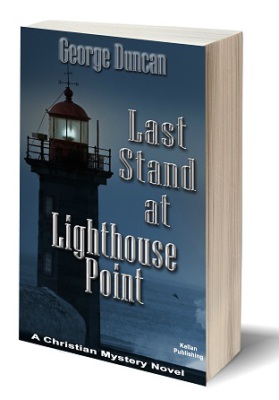 Drake Sanders has a great life. He enjoys his job, is planning to marry the woman he loves and has a low golf handicap. An editor of a small daily on the North Carolina coast, he is investigating a bizarre murder, with possible supernatural overtones. He is also akin to Job, for the powers of darkness have been ordered to kill or destroy him. In a short time, he will be dealing with murderous locals, professional hit men, corrupt businessmen and demonic entities. ....